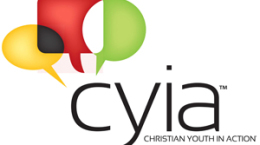 Christian Youth in Action® (CYIA™)
May 21 to May 26, 2023
CYIA Location
3060 Shiloh Baptist Church Road, Amite, Louisiana 70422
SUNDAY, MAY 21 THROUGH FRIDAY, MAY 26, 2023
How do I Register?
Step 1: The CYIA 2023 Application -The application covers your personal testimony, prayer partners, CYIA experience expectations and summer ministry information.
Step 2: CYIA 2023 Handbook - The CYIA 2023 handbook is a guide for what you should expect to experience during the week of training. It contains important policies designed to enhance your training. It covers schedules, what coaching, and practicums are like, clothing guidelines, guy/girl relationships during CYIA and technology use. Before submitting your application, you will need to download this handbook, read and agree to abiding by its policies during the weeklong CYIA training and during 5DC summer ministry.
Step 3: CYIA Statement of Faith - During the application process, everyone must read and sign the statement of faith.
Step 4: Workers Compliance Agreement
Step 5: Medical Release - In the case of an emergency, it is important for CYIA staff to be able to get medical attention to the students.
Step 6: Child Protection Policy -CEF maintains high standards concerning the protection of children at our clubs. Every student must read, understand and listen to the Child Protection Policy by calling 1-866-878-4182 or view video. Child Protection - Child Evangelism Fellowship (cefonline.com)
Step7: CYIA Deposit - The costs for each CYIA training are detailed in the application. In order to complete your registration, the $50.00 deposit must be submitted. If you would like to pay the deposit through credit card, visit our Donate page on this site and proceed as if to donate but type "CYIA deposit" and the student's name on the memo line, or mail a check to CEF GNO at P. O. Box 7532, Metairie, LA 70010. (Note: Payments for CYIA camp are not tax-deductible).
For on-line payment or check please include " CYIA" and the student's name in the memo line. thanks
Christian Youth in Action® (CYIA™)
CYIA™ is an exciting program for mission-minded Christian youth ages 13 years and up. This summer teens from across Greater New Orleans and Louisiana will come together to Lion King Retreat Center, Amite, LA for a six-day camp. They will be trained to share their faith and conduct children's 5-Day Clubs®.
CYIA™ takes vacation Bible school on the road with 5-Day Clubs®! It has high quality teaching materials and action packed fun. It takes ministry to the kids where they are during the summer; community centers, daycares, parks and summer camp. Evangelistic Bible lessons, high-energy games, meaningful songs are all part of what makes a 5-Day Club® a memorable experience for the children and the CYIA™ volunteers!
Christian Youth In Action® trains teens to teach a Bible lesson, counsel a child for salvation, teach a missionary story and lead songs and throughout the summer. They will have opportunities to present the Gospel to boys and girls and experience the joy of leading others to the Lord.