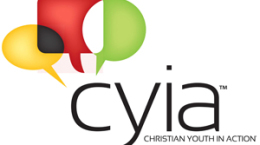 Christian Youth in Action® (CYIA™)
Christian Youth in Action® (CYIA™)
Christian Youth In Action (CYIA) is postponed this summer.
We plan to be fully back with CYIA in 2021 !
Where: Camp Living Waters in Loranger, LA
When: May 28 - June 5, 2020
cost $250.
For more Info contact Sarah Brown, CYIA Director
(985) 768-7821 or sarabrowncef@gmail.com
CYIA™ is an exciting program for mission-minded Christian youth ages 13 years and up. This summer teens from across Greater New Orleans and Louisiana will come together to Camp Living Waters in Loranger, LA for an eight day camp. They will be trained to share their faith and conduct children's 5-Day Clubs®. Camp time is split between training at Camp and several days to go out into the community to share with the children in actual 5-Day Clubs®.
CYIA™ takes vacation Bible school on the road with 5-Day Clubs®! It has high quality teaching materials and action packed fun. It takes ministry to the kids where they are during the summer; community centers, daycares, parks and summer camp. Evangelistic Bible lessons, high-energy games, meaningful songs are all part of what makes a 5-Day Club® a memorable experience for the children and the CYIA™ volunteers!
Christian Youth In Action® trains teens to teach a Bible lesson, counsel a child for salvation, teach a missionary story and lead songs and throughout the summer. They will have opportunities to present the Gospel to boys and girls and experience the joy of leading others to the Lord.

You can see the past year 2019 CYIA Flyer and 2019 CYIA Student application form below for info only.