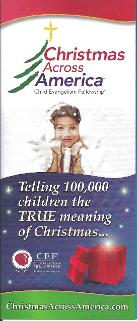 What is Christmas Across America?
Everyone loves a good Christmas Party! CEF developed a new program called Christmas Across America (CAA) - a fun evangelistic, and innovative event for children and families! CAA is a national event that provides a way to celebrate one of the most amazing events in history - the birth of Christ!
There were many successful parties this year
Thanks to all who worked to make it happen!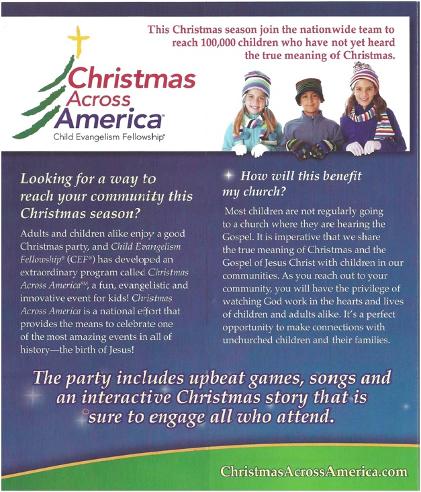 Christmas Across America (CAA) Workshop
Present the true meaning of Christmas to kids in your area through a CEF CAA party club
Thursday, Nov. 3rd 6 - 8:00 PM
Bibleway Missionary Baptist Church Multi-Purpose Bldg
3308 Orleans Ave, New Orleans, LA 70119
(workshop is free)
Please RSVP to Debbie @ 504-400-4095