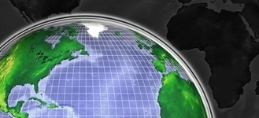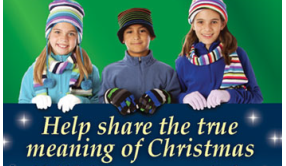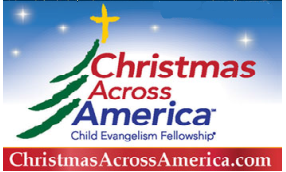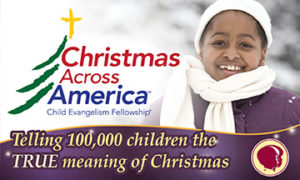 Looking for a way to reach your community this Christmas Season?
Share the true meaning of Christmas and reach more children for Christ!
You and your church can be part of Christmas Across America
Free 2 hour training will be held at
Edgewater Baptist Church
Saturday Nov 9th 10 am to 12 noon
5900 Paris Ave, New Orleans 70122
Please RSVP: to Debbie Smith (504) 400-4096
or email to WeeCanKnow@gmail.com
SUPER SEMINAR - ONE DAY TEACHER TRAINING
Great Training for all Children's Ministry workers, CEF Club teachers, Sunday School, Children's church, etc.
We just completed training at Gloryland Congregational Baptist Church
stay tuned for our next training
typical Cost = $15 (includes lunch and materials)
"Teaching Children Effectively 1" (TCE 1)
33 hour CEF Childrens ministry Institute (CMI) course
We just completed a successful TCE 1 in the Greater New Orleans area
and will be offering this course again in the New Orleans area
(probably later in 2019 (Time and Place TBD)
students can earn 5 Continuing Education Units (CEUs)
If you may be interested in taking this course contact Debbie or Chris,
Debbie Smith @ 504-400-4095
Chris Jolissaint @ 504-455-5396
What is Teaching Children Effectively™ Level 1?
TCE™ 1 is a CEF 33-hour certified course that will equip you to effectively teach and evangelize children in your church, Sunday school, VBS, or CEF® Club. Sponsored by Child Evangelism Fellowship® of Greater New Orleans. Registration is required. Cost includes all books and ministry materials.
CEF CHILDRENS MINISTRY INSTITUTE (CMI)
GREAT OPPORTUNITIES FOR
CHILDREN'S MINISTRY TRAINING
CEF's Children's Ministry Institute (CMI) has three great opportunities for training. Courses qualify for continuing education credit, and some carry college credit transferable to Christian colleges!
Tuition discounts are available to many in CEF ministry. If you are a volunteer, prior CMI student, staff, or CYIA student - you may qualify! Contact CMI for details.
1. On-site training courses taken at the Children's Ministry Institute (CMI) in Warrenton, Missouri. Check out www.cefcmi.com
2. On-Line courses taken though CMI online. Check out www.online.cefcmi.com.
3. Locally taught classes in Louisiana by CMI approved teachers and certified by CMI. Contact Debbie Smith at (504) 400-4095 for upcoming local courses.
Some Typical Classes CMI Offers:
Teaching Children Effectively Level I Dynamics of Teacher Training
Teaching Little Kids Distinctives of Child Evangelism Fellowship
Understanding Today's Child Ministry Strategy and Development
Progressive Methods of Child Evangelism Leadership Essentials
Teaching Little Kids Teaching Children Effectively Level II
The Romans Road for Children is a free CMI Online 3-week demo course designed to train students in how to present the gospel to children in a simplified way using the tool of the Romans Road

If you or your group desire children's ministry training, please email or call us. We are happy to meet your children's ministry teacher training needs in the Greater New Orleans Area.
Email: cef.gno@gmail.com
Chris Jolissaint phone: 504-455-5396 (CEFGNO Ministry)
or
Debbie Smith phone: 504-400-4095 ("Wee Can Know" Ministry)